Blog Posts - Underworld Camden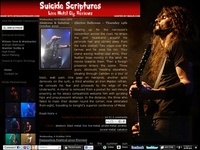 On a Sunday evening at twenty past seven, standing in a queue in subway, still drunk from the night before and trying to maintain my composure, is unfortunately, familiar territory. Unfortunate for both my mental and physical health. Unfortunate for...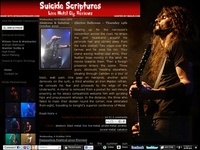 Even though it's a Tuesday night, and some of us presumably have work tomorrow, the Underworld is completely full. At the stage and the bar the masses congregate. Every darkened space reveals a picture of overpopulation: young twink metallers sippi...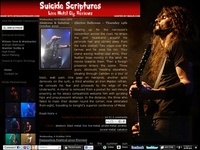 Silence and then Metal. This is the transition that begins our tale. Like make-believe gods beating matter out of nothing, this sudden presence coaxes something out of the black, stuff from the void. It heralds some dawn that's seen shining and fec...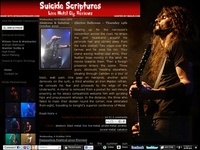 Through hazy, rain-splashed windows, passionate remarks fly between a doppelganger and his original. On the inside, perched atop a table, empty bottles shaking precariously, the first shouts manically at the opposite, gesturing wildly to confirm his...