Blog Posts - Urban Forests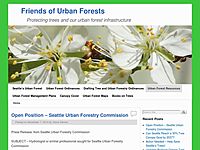 The following comments were delivered by Steve Zemke, Chair of the Friends of Seattle's Urban Forest to the Seattle Parks Board on June 25, 2015. The Seattle Parks Department is proposing to open up long protected natural areas and greenbelts &...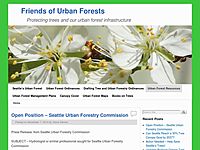 The Friends of Seattle's Urban Forest wants to express its support for the comments submitted by the Seattle Urban Forestry Commission. They can be seen here: Seattle Urban Forestry Commission Comments of Draft EIS 2035 Seattle Comprehensive P...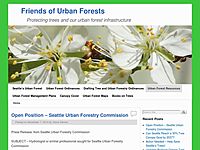 Seattle is currently undergoing an update of its Comprehensive Plan. The update to deal with growth projections over the next 20 years is required under the State's Growth Management Act. The projections are that Seattle will see a sign...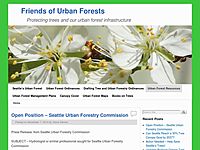 The Thornton Creek Alliance has sent the following letter to the Seattle Park Board Commissioners questioning the pilot project proposal to open a large section of the Cheasty Green Belt and Natural Area to active sports use by mountain bikes...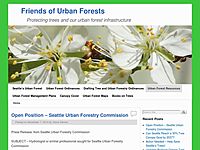 The following letters were posted on Seattle Parks and Open Space Advocates  listserve and raise an important issues affecting ground nesting birds in Seattle and other parks. Subject: Stop the mowing of nesting bird habitat in Discovery Par...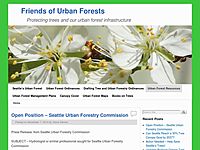 Press Release: from Seattle Urban Forestry Commission SUBJECT – Hydrologist or similar professional sought for Seattle Urban Forestry Commission FOR IMMEDIATE RELEASE: FOR MORE INFORMATION CONTACT: 10/8/2014 4:00:00 PM Sandra Pinto de Bader (206) 6...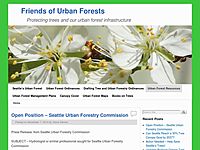 Seattle's Urban Forest Stewardship Plan calls for Seattle reaching a 30% canopy goal by 2037. Seattle's current tree canopy is about 23%. The UFSP states that Seattle's land are is 54,379 acres. A Seattle canopy cover of 30% canopy...