Blog Posts - Uscis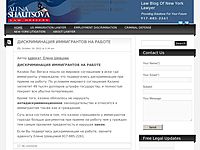 Author: Immigration Attorney Alena Shautsova The deadline to reopen cases based on DOMA is approaching. In June, 2013 the U.S. Supreme Court held that  same sex marriages should be recognized for the purposes of Federal laws, and this caused expansi...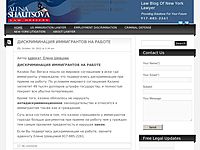 Visa Bulletin provides schedule for Immigrant visas for family and employment based immigration. The US government establishes a number of categories for immigrant visas and a certain number of immigrant visas available for each category. As a result...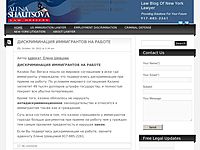 CLAIMING US CITIZENSHIP ON I9 FORM WILL CAUSE PERMANENT INADMISSIBILITY Author: New York Immigration attorney Alena Shautsova According to the laws of the US, when an employer is hiring an employee, the employee must fill out I-9 form: this form help...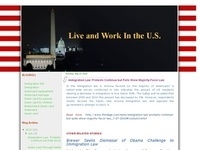 It is the general policy of the USCIS to design the immigration processes in such a way so that it will be easy for any category of immigrants to realize their dream. The common dream of these immigrant classes is that of living and working in the US...