Blog Posts - Useful Tutorial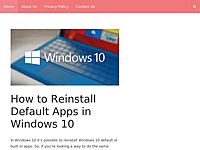 If you're a great fan of Bing gallery and want to download Bing gallery wallpaper without watermark. In this article, you will read a work around that let you make that… The post How to Download Bing Gallery Wallpaper without Watermark a...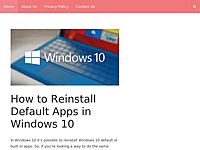 If you're a proud owner of any iOS device, then you need an Apple ID to take full advantage of features available in your device. Creating an apple ID is very easy, but if you don't know how to do that, then this article will teach you st...