Blog Posts - Usembassycables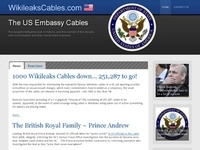 Embassy cables reveal energy firm 'fortunate' to have evacuated workers safely after blast similar to Deepwater Horizon disaster Striking resemblances between BP's Gulf of Mexico disaster and a little-reported giant gas leak in Azerbaijan exper...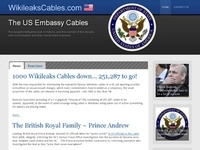 In a direct contravention of the "no intelligence gathering" rules within the United Nations, a cable sent under the name of US Secretary of State Hillary Clinton to diplomats in the UN orders them to target key individuals and collect personal a...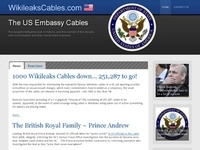 The governor of the Bank of England – Mervyn King, plotted a secret bailout of the international banking system using funds from the UK, US, Switzerland and Japan.  He was aiming to allow them to create a multibillion-pound cash injection...