Blog Posts - Utah Offers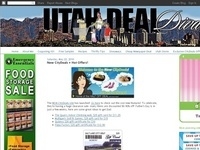 Tomorrow, Wednesday March 28th, be one of the first 250 people inside either the Orem or new City Creek Disney store and you'll get a FREE pair of Mickey Mouse Ears! This is another event in their 25th Anniversary Celebration. I was able to preview...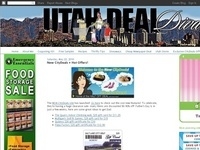 I'm excited! Zaycon Foods is holding a honey event here in Utah! Register with Zaycon here and you can see the details of this event. We have until March 18th to place an other. Pick up is March 19th- 21st, depending on the location you choose. They...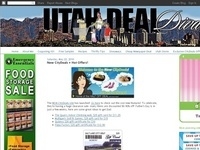 If you're planning to go to the Tanger Outlets in Park City tomorrow, 2/29, text Tanger to 74700. You'll receive a confirmation text, then another text with a special code. Show the code to Guest Services for a FREE $10 gift card! The Park City Guest...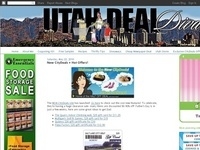 Living Social has vouchers for Reams Grocery stores- spend only $10 and get a $20 voucher. There are 8 locations to choose from and you have until June 2012 to use it! See more details here. Thanks Coupons4Utah!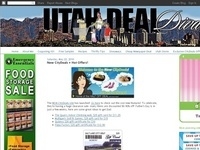 If you're having a baby soon and plan to formula feed, Jean Brown Research would love your participation in a study on infant formula packaging. You'll be compensated for time and travel costs, as well as receive FREE formula! They're looking for e...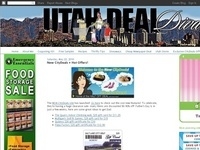 Ordering for the next Jumbo Joe's produce basket is open and to celebrate their newly designed website, they've given me a coupon code! Use code diva to get $1 off this week's basket! If you've never purchased a Jumbo Joe's produce basket, you're mi...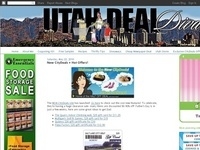 One of today's SLC Daily Deals is half off U-Swirl Frozen Yogurt! For $5 you get $10 worth of fro-yo at one of 3 different locations in Sandy, Draper or American Fork. You must use entire voucher at once and it expires 5/1/2012. Yum! See offer here.