Blog Posts - Utpal Dutta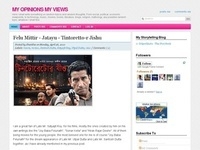 I am a great fan of Late Mr. Satyajit Roy, for his films, mostly the ones created by him on his own writings like the "Joy Baba Felunath", "Sonar Kella" and "Hirak Rajar Deshe". All of them being movies for the young people, the most beloved one for...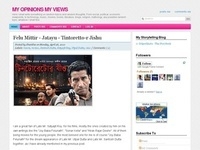 I am such a novice in writing film reviews that this may not be treated as a review. If you are searching for a really good review of this film, you can visit, Jana-Aranya, a Forgotten classic . Being a blind fan of Mr. Ray, I should not mention his...