Blog Posts - Valentine Quilling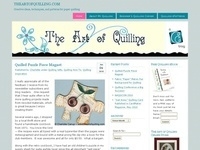 One of the great things about the internet is that one link leads to another.   I was clicking around a few weeks ago looking for Valentine inspiration and found a wonderful blog called iheartnaptime.net which features a free download of a patchwork...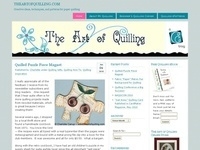 Valentine's Day is almost upon us, but there is still time to make some fun candy covers.  This would be a great quilling project to do together with the kids since you can make your own lollipop covers as simple or elaborate as you wish.  For th...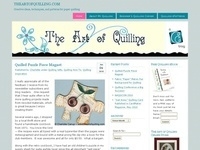 Feeling sweet, sexy, or playfully punny?  Then one of these quilled Valentine's Day cards is right for you. Archiver's has been advertising a card workshop making Itty Bitty Valentines that are 3-in x 3-in.  They looked so cute I decided to cha...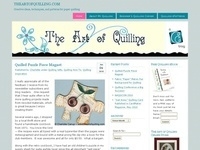 Pomanders have been around for centuries.  Once used as a way to mask unpleasant odors, modern pomanders are a fun way to add a little extra scent to the air.  This fancy pomander is made from a plain paper mache heart ornament I found in my local...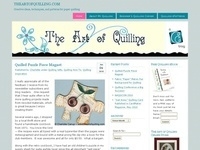 I love shopping the clearance section of craft stores.  You never know what goodies you might find.  This was the case with a pack of unfinished wooden hearts.  I had no particular project in mind, but purchased them anyway — they were on sa...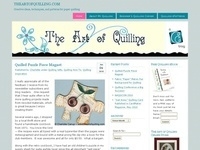 Like most crafters these days, I am saving bottles, wrappers, and other packaging pieces for use in future craft projects.   I was looking through my stash for Valentine's Day inspiration and found a wonderful glass bottle that used to contai...