Blog Posts - Valentine Warner
  Mike and I recently had the privilege of rubbing shoulders with several TV chefs during the last few weeks. It was a fabulous opportunity to see these talented chefs at work first-hand and to try some of their favourite dishes. Whilst we are g...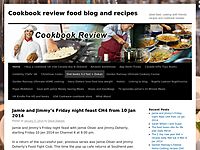 A treat from James martin with Christmas Kitchen. The show runs all week at 3.45 pm BBC1 and has another 5 shows next week as well! A total of 10 episodes 45 minutes each. Get a head start by recording … Continue reading →...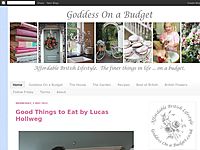 I lost another 2lbs this week on my quest for a slimmer me. That makes 15lbs so far this year, and I am starting to feel the benefits already. It was sooo cold last week but I picked the pretties bunch of snowdrops from the garden that kept me compan...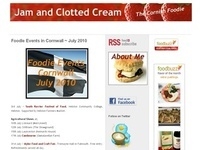 I don't know about you but one of my favourite pastimes is taking recipe books to bed with me (not in a weird way!) and this book, 'The Good Table' by contemporary cook Valentine Warner is perfect for late night perusal (and laughs – bu... GIVEAWAY! Lakeland Food Hampers Lakeland British Afternoon Tea HamperFrom Cottage Delight, based in the Staffordshire Moorlands, comes an array of handmade, speciality foods, perfect for an afternoon tea aficionado. Once empty, the bag is idea... ~ Book Review ~ The Good Table by Valentine Warnerand.... The Pickled Eggs Secret SocietyThe Good Table Valentine Warner Imprint: Mitchell BeazleyFormat: Hardback Size: 264... The Vintage Tea Party BookBy Angel Adoree Octopus Publishing GroupEmbraces the style and class of the trendy London Vintage scene and illustrates how to recreate the tasty treats and classic styles at home. This book includes a mixture of recipes a...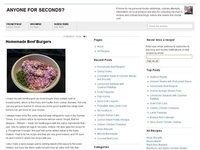 As you can tell from my recent recipes/posts, Autumn is well and truly upon us now and to many it is their favourite culinary season of the year. I myself, am starting to appreciate what is on offer properly during Autumn for the first time, now tha...