Blog Posts - Valley Of Ourika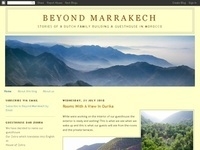 The view today from our terrace...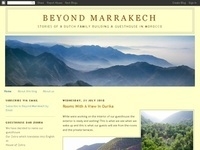 Underneath a bright sun and surrounded by the snow capped mountains of the High Atlas Mountains, we drew, we cut and we painted our very own Christmas tree. And we made angels too!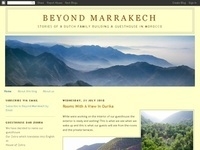 Anyone who has been to the Ourika Valley will almost probably have visited or at least have seen the road signs for the village of Setti Fatma. Setti Fatma is where the road of Route d'Ourika ends. As the asphalt road turns into a sandy track a fou...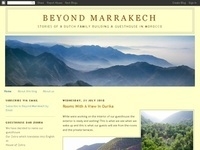 Below where the river passes our house locals have built dams of large rocks to slow down the river current. It creates little swimming pools in which the Berber children play and splash on hot summer days. ...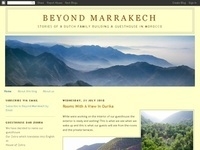 The cheerful singing of young man in a neighbouring orchard caught my attention this morning. In Ourika the prune harvesting has begun! Once the trees in the valley have been harvested the full crates are collected by a truck that brings the f...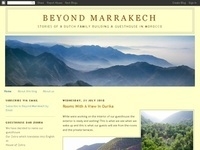 Outside our house there is the kingdom of Mother Nature. From left to right a spectacular view of the greenest mountains and the river that runs through the valley as its source of life. The only sounds being the twittering of birds in the morning an...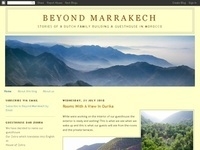 Sometimes even driving home becomes an adventurous expedition! Yesterday we had to cross this flood covered road by car to reach our house. ...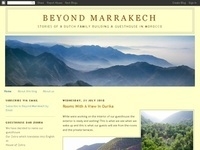 What better way to de-stress than a steep walk into the Atlas Mountains! And so we did, on a bright Sunday morning we set of with a dear Italian friend and his guests to enter the world of the Amazigh Berber people. A Berber girl with her goats...