Blog Posts - Vango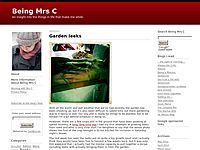 One thing I've learnt from seasoned camping friends is to do a trial run before a first camping holiday. Something local where you get to test out your tent and other camping equipment and also make sure that the kids don't totally hate...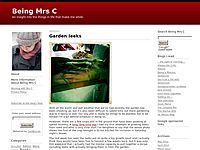 It seems like a lifetime ago that I blogged all about how we were on a quest to buy a tent and become campers. So much has happened since then that it seemed like it was time for a little update. I'm delighted to say that we are now the very pr...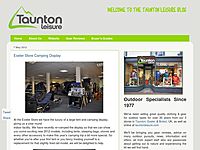 With a few days free and the arrival of the Force 10 MTN 2 tent, it seemed like the perfect opportunity for a flying visit... The post Out on the Lake District appeared first on Taunton Leisure Blog.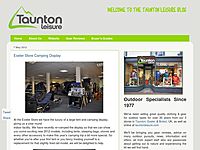 We are thrilled to announce the planned development and opening of a new summer tent show at Puxton Park, Weston Super Mare, beginning Sat 24... The post Taunton Leisure to Open New Weston Tent Show at Puxton Park appeared first on Taunton Leisure Bl...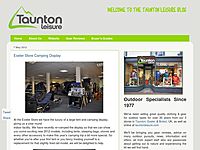 On a recent trip to the Lakes, James – member of staff at our Taunton Shop - took Force 10's new mountain specific tent for a... The post Vango Force 10 MTN 2 Review appeared first on Taunton Leisure Blog.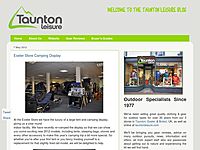 From April 18 our Exeter store will be putting on a special two week Vango Tent display. See the NEW 2014 AirBeam inflatable tents SAVE 15% on... The post 18-30 April – Vango Tent Display in Exeter! appeared first on Taunton Leisure Blog.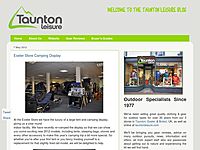 Not so long ago, we attended the Outdoor Trade Show at Stoneleigh Park, Warwickshire. The week after we close up our tent show at Sanders for the season we're already looking forward to next season. OTS Stoneleigh gives us the perfect opportunity to...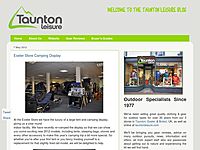 Pitching the family tent can seem like a bit of a daunting task. There's a whole lot of material, poles, pegs and problems to negotiate. While there are some families who have their own pitching method honed down to a drill, there are some who find t...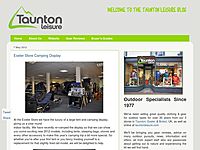 A tent is many things to many people - versatile and spacious to those who want family comfort; light, durable and technical to those whose adventures are a bit more off the beaten track.Vango's excellent reputation is based on its innovation of its...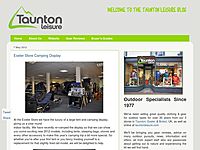 As we continue to get closer to the start of the camping season and prepare to open the doors at our Tent Show at Sanders Garden World this month, we continue our look into the new features you'll be seeing in tents for this season. With larger windo...