Blog Posts - Veena Jayakodi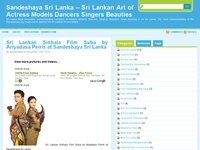 Sri Lanka's one of the top artist Dr Sunail Ariyaratne's latest film "Pathini" will release to the silver screen soon. Its initial work has been doing for the screening purpose. His film is based on a love affair between Kannagi and Kovalan o...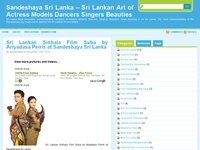 Rangana is a young musician from the working classes who dreams big. His aim is to rise above his station, even as he toils the low-rent barroom circuit with his band, playing night after night to under-appreciative crowds to make a frugal living. Ta...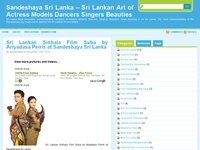 Sihinaya Dige Enna 'Sihinaya Dige Enna' embodies a music filled theme in which the heroine Udari Warnakulasuriya takes on the role of a violinist. Popular actor Amila Abesekara plays the character of a guitarist. Though the story is basically a r...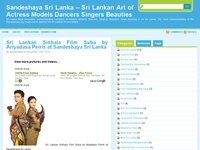 Wassane Senehasa Sinhala Film Starring Chandika Nanayakkara Umayangana Wickramasinghe Wijerathna Warakagoda Janak Premalal Rodney Warnakula Veena Jayakodi Manohari Wimalathunga Sadani Sulakna Udith Abeyrathna Gunawardana Hettiarachchi Mihira Sirithil...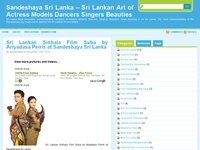 Kurumittek Awilla Sinhala Film Cast Chathura S. Khan Thishuna Perera Sumith Suranga Rajasinge Loluwagoda Chandrika Perera Nuwangi Liyanage Veena Jayakodi Richard Weerakkodi Cleatus Mendis Kurumittek Awilla Sinhala Film Crew Sarath Wickrema Music Dire...