Blog Posts - Vegan Meals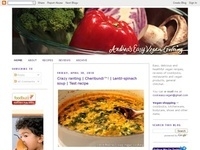 Five-spice chickpea peanut noodle bowl.In my last post — a review of Protein Ninja by Terry Hope Romero — I said I loved one of the recipes so much I was going to re-make it to bring as my contribution to a dinner at a friend's house. Well, I did...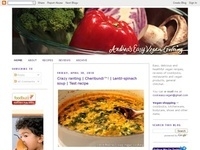 Everyone knows that feeling of not being able to think of anything to make for dinner — or lunch or breakfast, whatever. People who are afraid to become vegan or vegetarian often cite it as an excuse, as in, "WHAT WILL I EAT?" Though naysayers like...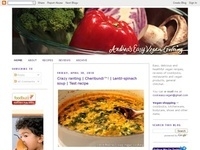 Coconut and sesame crusted tofu with a side of brussels sprouts and cauliflower makes a nice lunch. The veggies were leftovers and the tofu cooked to order.The potato was cooked in the microwave and the beans came from a can. You can season the beans...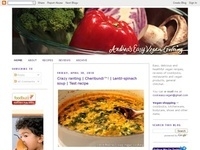 Not glamorous, but a tasty and filling lunch can be made from leftover rice, pan-grilled tofu, and frozen broccoli. Frozen broccoli isn't my favorite, but sometimes it's just what I need. There are days when even cutting up broccoli seems like too mu...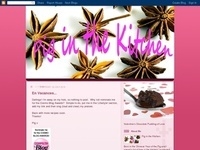 Dogs are lucky. They get away with Christmas bingeingIt is January and perhaps, like me, you are getting flashbacks to the gastronomic atrocities you committed over Christmas. It seemed so easy didn't it? As if no one would ever know and the price wo...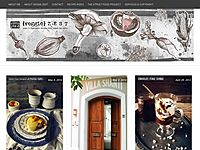 I recently went to a restaurant with some of my friends and there was a dish with prawns that was ordered on our table which looked beautiful (NO, I am not a stickler about… Continue reading →...