Blog Posts - Vegeratian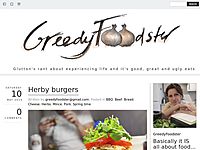 I'm forever oven baking veggies. Reason? Obviously veg are good for you (so they tell me) and that's pretty much the only way you'll catch me eating a plateful, but also roasting brings out the best out of vegetables – their...
I love using fruit in my salad. Having so many cherries around I took the opportunity to use them in a salad. They can be very well combined with beetroot and a bit of mint. I serve this salad chilled. A treat for a hot summer day. preparation time...