Blog Posts - Vehicle Safety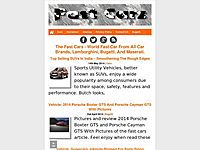 50 percent of teenager drivers deaths caused car accident  – Insurance Institute of Highway Safety (IIHS) United States released the results of research on deaths caused by traffic accidents. The final results revealed that 50..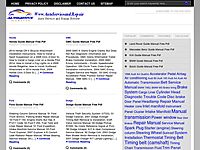 To ensure your safety and the safety of other motorists, Virginia requires an annual vehicle safety inspection on all registered vehicles with only one exception. According to the Virginia State Police, the state has approximately 4,200 safety inspec...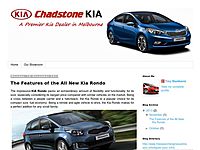 Planning a long driving trip any time soon? Or wanting to take a holiday with the family? There are a few things you'll need to do before you try on your new bathing costume and pack your luggage. Taking good care of your vehicle will in turn take...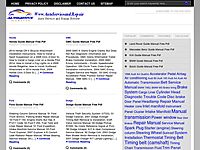 Properly working brakes are essential for driver and vehicle safety. When replacing certain brake components or after a brake component failure, it is often necessary to bleed, or remove the air from a hydraulic brake system. With air in the lines, t...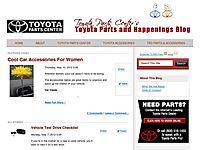 Recently, Toyota announced a new "Integrated Safety Management Concept" that signposts the future of safety at Toyota. Essentially, many Toyota vehicles will offer many or all of the systems outlined[...]... Michelin Living Total Performance! Tests on Real Drivers in Real Conditions   I passed my driving Test eighteen years ago when I was only 18 years old. Now my son is about to turn 18 and will be starting to learn to drive soon (Feeling...
It has recently come into light that more people die in road accidents in India as compared to any other country in the world. Growing concern on this issue has led the Indian government to formulate a new set of crash test norms for new cars. The pr...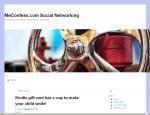 Tesla claims that the Model S was able to earn a 5.4 star rating because the NHTSA, which does not publish star ratings above 5, captures safety levels above 5 stars in the Vehicle Safety Score, which it sends to manufacturers. Tesla says this rating...