Blog Posts - Velvetines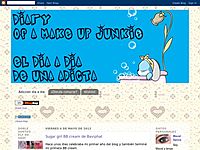 Para la entrada de hoy os propongo un maquillaje de ojos neutro para adaptarse a cualquier labial.Incluso a los más potentes, intensos, vibrantes y atrevidos que tengáis.Tutorial / Paso a pasoMaquillaje Especial Ojos Neutros para Labios PotentesPea...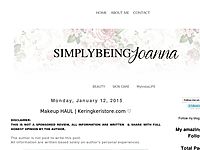 Hello everyone! Here's my review on the Lime Crime Velvetines Liquid Matte Lipstick, honestly I have read some good positive feedbacks on these liquid matte lipsticks, from each shades I have seen I wanted to have one for myself but it is way too exp...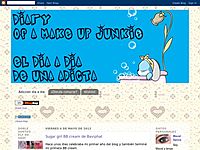 En la entrada de hoy os enseño unos labiales que son copia de un set de Velvetines de LIME CRIME.Tiene tres labiales para todos los gustos: Peacock, Buffy y Beet It.Velvetines TrioLIME CRIMERéplica/Copia/Dupe de ALIEXPRESSVelvetines TrioLIME CRIMER...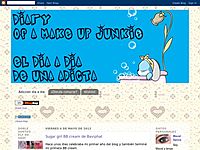 Hoy os quiero enseñar unas joyas que me acaban de llegar compradas en ALIEXPRESS.Son las réplicas, clones, dupes de los conocidos Velvetines de LIME CRIME.Réplicas/ Dupes de los VELVETINES de LIME CRIMEALIEXPRESSWicked, Rave y SalemRéplicas/ Dupe... Lime Crime Velvetines Liquid Stick Super Matte Creamnya cepat kering dalam 30 detik saja dan tahan air sehingga awet di bibir dalam waktu 24 jam Buat berenang/aktifitas seharian penuh tidak khawatir lagi akan hilang dan tidak perlu oles sering2 warn...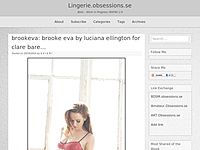 Off to Liverpool shopping today of course nothing beats #suedeberry on an autumn afternoon by the beautiful @limecrimemakeup #redhead #retro #velvetines #limecrime #ginger #pale #pinup #freckles #eyebrows #makeup #mua #curvy #vintage #altmodel #bodym...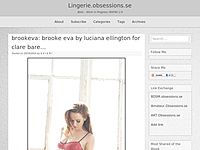 My makeup on Saturday for some #Mua jobs I had for Halloween, and in the spooky spirit I wore @limecrimemakeup #salem the beautiful #velvetines range that never lets me down 🔮 #smokeyeyes #makeup #mua #limecrime #ginger #redhead #retro #skull...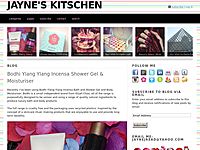 Now then, how adorable do these look at first glance? I've not tried too many things from Too Faced, so was delighted when this beaut landed on my doorstep. This is one of the new liquid lipsticks from Too Faced and what I would see as their ta...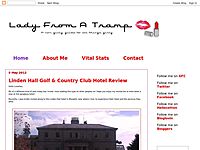 Hello Lovelies, I try to avoid the online hype for products before I make up my own mind but after being thoroughly unimpressed with Ruby Woo, I was still craving a gorgeously rich, pigmented matte red. Lime Crime, an American brand spearhead...