Blog Posts - Versatile Blogger Award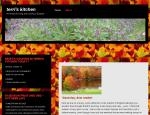 Woo hoo! I've been nominated for the Versatile Blogger Award and a HUGE thank you to saoirsealainn over at beautetresor for the nomination! I'd like to thank the academy and all my fans and oh…oh….you like me, you really like...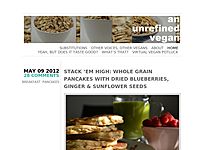 Before I begin extolling the virtues of baking Anadama bread, I want to thank some of my fellow bloggers.  Isobel Morrell (Coldham Cuddlies Calling) – my wonderful email pal from England – gave Dough, Dirt & Dye a Versatile Blogger A...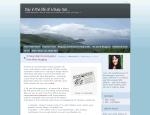 Isn't it just typical that when you are having a really hard time of things something else always comes along to make things even harder!? Well, that's what always seems to happen to me at least! Just as I started … Continue reading...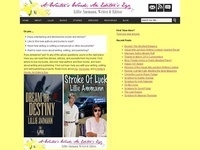 Thanks to Dominique at 4Walls and a View for nominating this blog for two awards. If you aren't a regular reader of Dominique's blog, I encourage you to stop by and read some of her excellent posts. She blogs about chronic illness, but sh...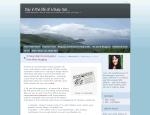 For Sundays check-in I made a few, small realistic goals to bring me to today. Unfortunately after writing that post I crashed again… An argument with my other half triggered me massively into a self-harm, suicidal episode that ran through...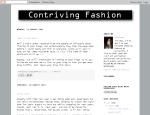 So yesterday I meant to blog but then I thought, hey, it's my birthday, why blog when I can eat cake!I just realised I never had any candles to blow out. Must be the first year that I haven't made a wish. Hope that's not bad luck!So now I am official...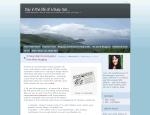 This week has gone a lot smoother than the last few weeks, thankfully and my 'baby steps' approach to my goals has helped me take some time out to recover from all the drama… You can see the full break … Continue reading ͛...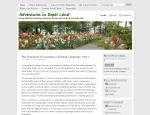 Imagine my surprise when I learned that I'd been the recipient of the 'Versatile Blogger Award,' bestowed upon me not once but twice (!) this past week from both sides of the Atlantic Ocean. Many thanks to the talented duo...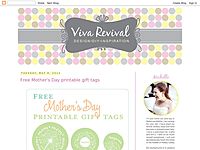 Thanks to Sweet Posy Dreams and Heather Everson for both giving me this award! How nice to be rewarded for being so random. Thanks for thinking of me! :-) There are three rules for this award: 1. Thank the person that nominated you, and give a sh...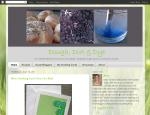 Recently Lynette at Sweet Posy Dreams received the Versatile Blogger Award (yay!) which meant that she in turn was compelled to bestow the award to other bloggers - and lo and behold, she chose my blog as one of the recipients. I'd seen the "bu...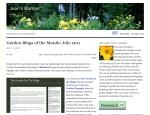 This week, Kevin at Nitty-Gritty Dirt Man was kind enough to present me with the Versatile Blogger award, and I thank him for the recognition. Receiving this award led me to think about the meanings of versatility. To be versatile is to have many use...