Blog Posts - Vijay Sappatti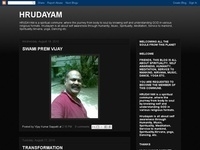 My Dear SoulsNamaskar We all are going to leave this planet sooner or later. Its not the distance we cover/travel, its the journey which matters. Ans I am sure that you have traveled well. And if you have any guilt of not travelling it the way you wa...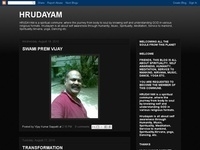 I don't want my kids to win every basketball, football or soccer game.I want them to occasionally play against kids who are much bigger than them in an unfair match-up.I want the referee to get it wrong with them sometimes.I don't want them to ge...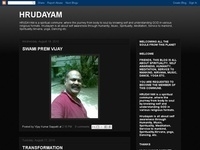 My Dear Souls,Namaste !One day we are going to meet our maker- GOD !GOD will ask three questions to us :1. Did you live2. Did you love3. Did you giveAnd what will be our true answers ?In the rat race of life we seldom forgets the true ways of living...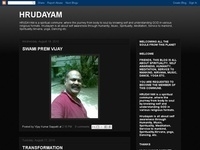 This world is no match for your Love.Being away from you is death aiming to take my soul away.My heart, so precious, I won't trade for a hundred thousand souls.Your one smile takes it for free.My head is burstingwith the joy of the unknown.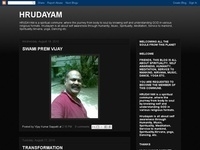 My Dear Souls,Namaste !Today I would like you to pay attention towards the hunger and hungry people of this world. Before I pledge you to support the hunger, I would like to present some facts to you:1. Everyday more than 20000 children dies because...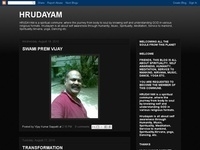 My Dear Souls , Let me tell you that , it is only your silence which will bring you closer to GOD !Learn the art of accepting more , learning more , listening more. In return : GOD will listen to your silence prayers ! Please follow th...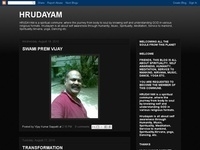 My dear souls , I wish you a very happy teachers Day . Without teachers we can not achieve what we have achieved today . So go and tell your teacher in a humble way that YOU owe them so much ! Pranaam Much Love, Light, Hugs,...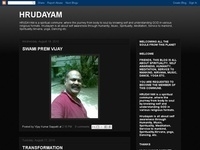 My Dear Souls Namaste . Today I am sharing a very important weblink with you all. This elaborates as how to remain happy in a scientific way .Please read and share !http://blog.bufferapp.com/10-scientifically-proven-ways-to-make-yourself-ha...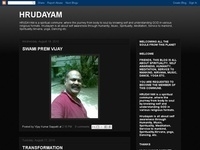 My Dear Souls,Namaste !Fill your heart with Love. Love for you , Love for other and finally [ initially only ] Love for your master and GOD !you will reach to a moment of Bliss. and in that moment of Bliss , you will observe that your Love for t...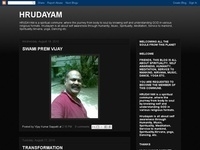 My Dear Souls , I wish you all a great life which is full of kindness for others ! Be Blessed !Much Love, Light, Hugs, Prayers and Blessings !Always Yours Vijay ...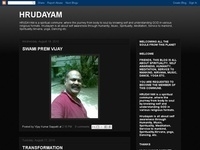 My Dear Souls, Namaste We always think that this may not be the right time to start !Well it happens with all of us as a default action of us.BUT , ever you thought as when will the right time come ?NEVER , if we do not use the present mome...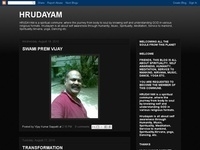 My Dear Souls, Namaste ! We all go through the bad times , the hard times , but we always try to come out of the situation ; because of a very simple reason - We want to live and we want to live in a better way which we can !!!!Because in a...