Blog Posts - Vintage Fashions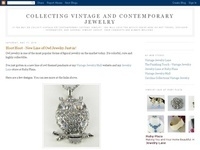 It's Nostalgia Time with Vintage Fashion and Jewelry I love looking back over fashion and jewelry in old vintage photos.  It is such a nostalgic look at the past and always seems to show that some styles really are timeless. The general look may h...
I love vintage fashions from the 1940s. Women still dressed like women and had natural waistlines. Waistlines have seemed to fall by the wayside now days, sadly. One of my most favorite dresses from my own personal collection is by Paul Parnes. This...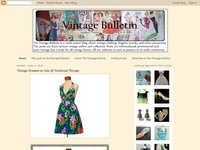 Some of this week's offerings.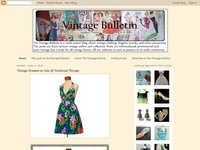 Why do we LOVE vintage? I love it because of the GLAMOUR!See my new listings on: http://www.badgirlvintage.etsy.com/OR, for fun: http://www.badgirlvintage.com/ Some pretty picks from my Etsy listings!Take a trip down memory lane and tell me why you l...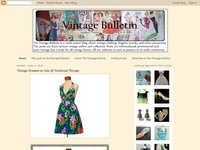 This weekend we've not only be celebrating our favorite music & fashion of the past ten years, we've also been thinking about the future of this decade's fashions in terms of vintage since we are a vintage shop that also likes to highlight more c...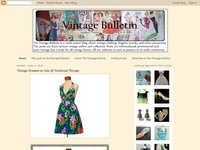 Hankering to do the jitterbug but don't have a partner? Does your significant other have two left feet? Single?Why not hire yourself a 'taxi dancer'. A long-lost profession that is now enjoying a revival, it turns out many people will pay t...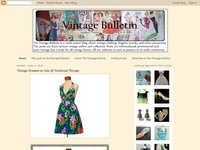 It's been said as the First Lady goes so does the nation go in the name of fashion. Michelle Obama has it all. She has a statuesque figure complimented by her beautiful skin, classic hairstyle and poise. What a pleasure it will be to dress her. Of co...