Blog Posts - Visit Perak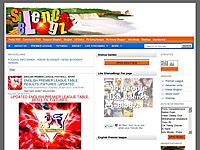 PORT : People of Remarkable Talent - Silence Day of Wednesday *Let your pictures tell a story. (Full entry coming up next..) blogger Malaysia, info minda, tutorial cara buat blog, widget, live streaming, berita, hiburan, Silence day of...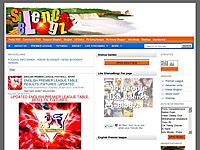 Hotel Casuarina @ Meru Penginapan Terbaik Ipoh | Hotel Casuarina@Meru letaknya di Bandar Meru Raya Ipoh antara hotel terbaik di Perak. Lokasi hotel yang strategik di tepi Lebuh Raya Utara Selatan... blogger Malaysia, info minda, tutorial cara buat b...
The mere mention of Sitiawan evokes memories of fresh seafood @ Kampung Cina, Foo Chow-style cooking at Bei King or Lido, the insanely popular James cendol in front of the Indian temple, the Chinese-style of bagels named 'gong pia' &...
This is the final chapter of my 2D/1N Jeram-Teluk Intan-Bidor-Sungkai food run. Find the related stories below : Jeram's Famous Pau & Yam Puff @ Kedai Kopi Shin Lock Teluk Intan – Day One Teluk Intan – Day Two This sifu (letR...
Continuation from Day One in Teluk Intan … Keng Heng Coffee Shop & Budget Hotel @ Jalan Raja – One of the oldest and most iconic 'kopitiam' in Teluk Intan. Fresh from a satisfying slumber at Grand Court Hotel, we forced ou...
A ray of sunlight falling on the peeled pomelo; a fruit indigenous to Asia and here in our country; the small town of Tambun in Ipoh steals the limelight for mass cultivation of the citrus fruit. "The pomelo (Citrus maxima or Citrus grandis) is...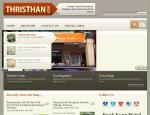 This year Tourism Perak will be extensively promoting the state of Perak and trying to bring in more visitors to this marvellous state. Just like Tourism Selangor who have done a great job by engaging bloggers to a competition simply named My Selango...