Blog Posts - Visual Conditioning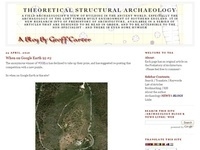 Conference; Reading the Wall; Newcastle University; 15/6/16 – 17/6/16.The Turf Wall and the Vallum: Linguistic Dislocation on Hadrian's Wall; Geoff Carter.Abstract; Above and beyond the physical reality of its archaeological deposits,...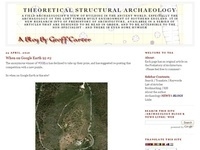 A game of blind house detectiveWhen a reader contacted me to ask my opinion on a reconstruction that was referred to as "the Stonehenge House", I saw an interesting opportunity for a blind test. In truth, I had not looked at this, so I...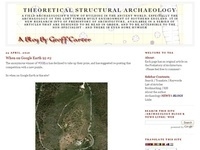 Dumbing down through abstractionIn two previous posts, [ 1 + 2 ]I have demonstrated that one of the central images of British Prehistory, the Wessex Roundhouse, as currently expressed is a construct which does not accurately the evidence. It is...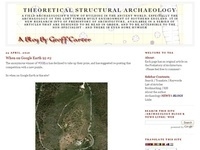 One of the first things you learn as an archaeologist is that "History" is the study of specialist artefacts involving writing and other forms of recording, and that "Prehistory" is marked by the absence of such material. There is period we c...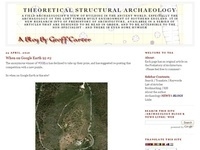 One thing that was apparent a CAA conference[Computer Applications in Archaeology] at Southampton was the ability of our current technology to produce any image we can imagine with a remarkable degree of realism. The look of th...