Blog Posts - Wade Seiders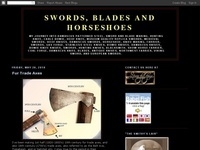 This last winter I was asked by NPR Mike Twist to produce 4 Fur Trade Axes, these were to be for future ceremonial events, gifts to present to dignitaries. Of course it was a privilege to accept this task. I have been concentrating on reproducing art...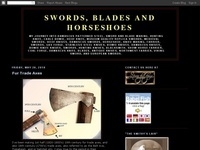 This was a behind the scenes event at the 2010 NWSA Fall Classic Horse Show. There is a display board at the Salem, Oregon Fairgrounds for Farriers to put their shoes on display to show their craftsmanship and Blacksmithing techniques. The boards pur...