Blog Posts - Wally Being Strong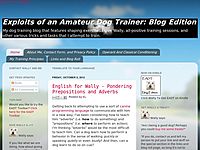 Wally has had to endure Sandy all day today since he has to go out and such. However, he's been a trooper and actually seeming to enjoy it. The last time we've been through tropical, Wally could not stand the wind and the sound of the trees blowing,...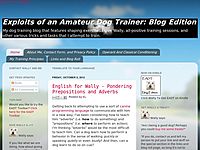 ...The Fourth of July and nearby days (and probably all of July and August really).That means fireworks and that is one of the few outright fearful events left, largely because of how infrequently encountered they are. Literally, just once a year. No...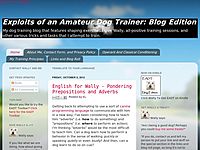 There hasn't been much training going on of any kind lately, thanks to a recent house fire that has forced us out of our home. Many of Wally's and mine things are gone, as are many of the notes and articles we were using to train with.So much of what...