Blog Posts - War Between The States
My college friend and my wife's cousin, Bill Heuble wrote the following note to his child's school teacher in Greenville, SC, a few years ago. We share it here with Bill's permission for today, Confederate Memorial Day in North and South Carolina, th...
Map of South Carolina highlighting Laurens County (Photo credit: Wikipedia)ECONOMICS AND GENERALITIES AT WAR'S ENDLet's begin by looking at the realities of Laurens County's economy and generalities of life at the end of the War for Southern Inde...
Seven minute documentary featuring Nelson W. Winbush, a descendant of black Confederate soldier Luis Napoleon Nelson who fought under Nathan Bedford Forest.
150 years ago this past week: "One day last week the steamer New York took 450 women and children from Washington to the realms of Secessia. They all had, or claimed to have, friends or relatives in Jeff Davis's kingdom, and were sent South at G...
Israel crosses the Jordan RiverHappy New Year! I think. We are already seeing a new year that might not be so happy. On January 1, regardless of the outcome of fiscal cliff negotiations, Americans were hit with twenty new or higher taxes, five of the...
The flag of the Gaston (NC) Blues, Co. H, 37th NC State TroopsThe Gaston (County) Blues mustered into Confederate service as Company H, 37th North Carolina Infantry, forming a part of Lane's North...
T.J. Stonewall Jackson, 1862"War is the greatest of evils." --- Stonewall Jackson to Jedediah Hotchkiss about December 21, 1862. Hotchkiss later wrote, "At night had a [long] talk with the General [Stonewall Jackson], at his quarters, es...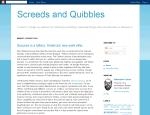 A lot of US civil war anniversaries are coming round and apparently this is a good reason to write books and TV shows about it. One thing I have never understood, as a foreigner, is why the war was worth fighting from the Unionist side. What was so g...