Blog Posts - Wayne Eagling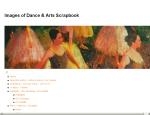 Par Juliana Araújo Pour célébrer le centenaire du déménagement d'Anna Pavlova à Ivy House, au nord de Londres, de nombreuses évènement ont été organisés cette année. En Mars dernier, le Group Ensemble a organisé le Gala Anna Pavl...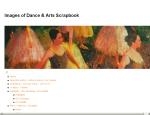 Por Juliana Araújo Para comemorar o centenário da mudança de Anna Pavlova para a Ivy House, no norte de Londres, muitos eventos foram realizados este ano. Em março, o Grupo Ensemble organizou a Gala Anna Pavlova, a qual foi artisticamente di...
Tamara Rojo in costume for Marguerite and Armand, 2011Photo by Johan Persson / ArenaPAL Royal Ballet prima ballerina Tamara Rojo has been appointedthe new artistic director of English National Ballet. She will replace theprevious holder of the p...