Blog Posts - Weekend Outfit Idea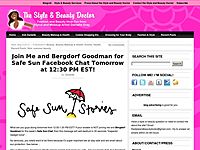 I AM OBSESSED (yes, I know I start almost every other post with being obsessed with something, but I really like things…lol) with the color blush. The pale pink neutral has been on my mind lately for new additions to … Continue reading ...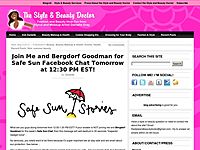 Happy Friday, folks! When it comes to weekend fashion, I love the way something super casual looks paired with a festive heel. There's something very "I'm so effortlessly cool" about it! And your shoes of course need not be co...
With the weather in NYC being so unpredictable this week, I wanted an outfit that's cute, comfortable and perfect for rain or shine. I've been loving Jessica Alba's style lately, and her simple maxi and sweater combo is no different. The cobalt blue...