Blog Posts - Where Is My Mind
Ever wonder what it's like to visualize how your brain is developing. A spiral or thoughts appear from your mind and reach out to the sky, what is the thought of today? ...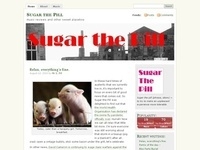 In a topical frame of mind – seeing as the Pixies recently cancelled a gig in Israel owing to the current events in that troubled region – here is today's remix of the day: a weirdly compelling glitchtronic/dubstep take on their mar...