Blog Posts - Where To Stay In Davao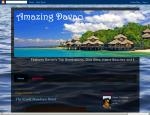 Muslim-inspired Malayan House MarapangiMalayan House Marapangi is a beautifully designed, Muslim-inspired farm house built in the 1960s that sits in the vast Nenita Farms of the Floirendo family in Marapangi, Toril, Davao City, on the lower slopes of...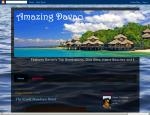 Homitori DavaoHomitori Davao is a dormitory-type hotel perfectly suited for budget travelers or transients, single or in groups, who are looking for clean, spacious, and well-secured stay for overnight or long term lease, with all the practical ameni...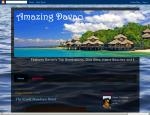 Villa Carmelita Inland Resort and HotelThis is Ermelyn's Inland Resort in Toril, south of Davao City, which is popularly known as Villa Carmelita Inland Resort and Hotel. It is a nice resort-hotel along McArthur Highway in Toril, Davao City, reasonab...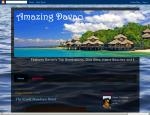 Jazzy James Country HotelJazzy James Country Hotel is a country-western themed hotel ideal for budget travelers who are looking for clean, spacious, and secured accommodations with all the practical amenities and conveniences standard to its class at...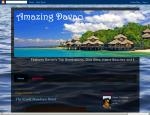 Legaspi Suites DavaoLegaspi Suites Davao is a stylish 20-room boutique hotel housed in an old but beautifully restored ancestral house built in 1938, and remodeled in modern style to create a cozy environment with all the comforts and convenienc...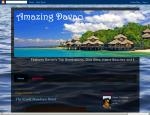 Seda Abreeza Davao HotelSeda Abreeza Davao Hotel is the newest addition to the ever evolving cityscape of Davao City. Built only this 2013, the hotel had its soft opening last April 2. Seda, Spanish for "silk", replaces it's earlier-introduced...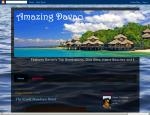 Orange Grove Hotel Davao Orange Grove Hotel is a five-storey hotel with 41 rooms located along the main thoroughfare of the emerging business district in Buhangin west of Davao City's main commercial center close to the Davao International Airport.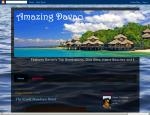 Park Inn by Radisson DavaoPark Inn by Radisson Davao is a newly built eight-storey hotel with 198 standard rooms and six junior suites classified as a four-star mid-class hotel located within an area long been known as an affluent residential an...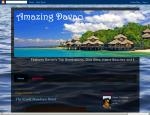 Anisabel SuitesAnisabel Suites is an 18-room boutique hotel beautifully designed in a homey garden setting to provide its guests utmost comfort during their stay in the hotel. It is conveniently located at the center of Davao City, close to several b...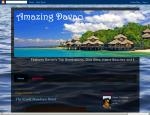 Casabella Dormitory and DormitelCasabella is a lovely dormitory exclusively for ladies. It is located at the corner of E. Quirino Avenue and Gen. Luna Street right in the heart of Davao City, and is easily accessible by transportation. The dormitory...