Blog Posts - Wildlife Paintings
Country LivingMoving to the woods (literally) from the big city, I have decided to change my whole style. Unfortunately, the modern furniture and decorations I had in my big city Baltimore 4BR house just doesn't fit or flow into a cabin in the woodsy...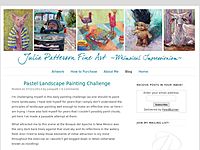 Day 8 of the Daily Painting Challenge July 2013 Wow, I just had a fit with this one. I took elements of the quail, dove and bunny from photographs I took of them through my kitchen window and recomposed them around the water fountain. I just wasnR...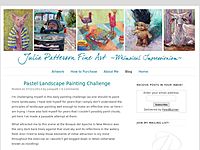 Day 6, Daily Painting Challenge Another day of cheating since I had started this piece a couple of years ago. Somehow I was moved to finish it today with a big old raven looking down from the flat roof of the Taos pueblo. I am enamored of adobe walls...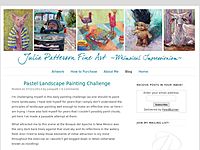 I began with an idea on a very expensive piece of Kitty Wallis paper dry-mounted on foamcore. Initially, I loved the Mexican glass window in this brightly colored wall. It is on the back of one of my favorite Mexican restaurants. I tried to ignore th...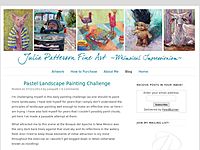 I took a photo out our kitchen window of this little cottontail having a sip of water in the front yard. He was still you couldn't even see that he was drinking except for the little ripple of the water in the fountain. The Gambel's Quail...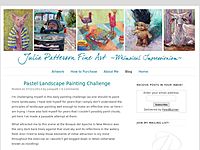 Mr. Owl comes from a reference photo I took of a great horned owl in our backyard's eucalyptus tree. It turned out there was an adolescent sitting beside her who was in training I'm guessing. She was looking directly at me as I've p...