Blog Posts - Windows Utilities
What is using all of my disk space?This is a question I get asked often. While the answer can vary greatly depending on what you do with your computer, the following app can show you in detail where the disk space is being used.(screen shot from Jam-...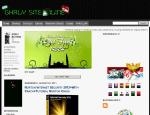 Lagi dan lagi perusahaan iobit mengembangkan produk handalannya yaitu advanced systemcare, kali ini sudah merilis versi 7.0, dan perkenalkan pada versi advanced systemcare terbaru, advanced systemcare pro 7 final, dan saya telah mendapatkan versi pen...
This one always bothers me and I never remember the key combo so I will post it here for myself as well as others. This key combo will make an RDP session full screen. Once I open an Remote Desktop window and becomes "not full screen" it sometimes m...
Here are a few small commands that a colleague of mine showed me. These commands will start the Windows Device Manager and allow you to see devices that have been removed from the system. This can come in handy if you P2V (Convert a Physical...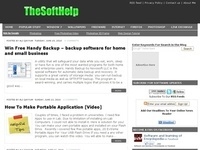 This is the age of web-based tools, so most of the people tend to prefer web-based tool more over actual software. Google Chrome OS does not support softwares. But still a lot of users prefer actual softwares. Installed apps are quite essential for s...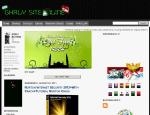 Get Data Back: Merupakan software utilities, yang dapat membantu kamu dalam mengembalikan file - file yang terhapus di komputer maupun di flashdisk anda, software GetDataBack ini dibuat oleh perusahaan ternama yaitu Runtime inc. Software GetDataBack...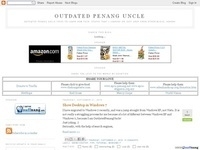 No, it is not a date. You will not go out to movie and restaurant or jogging or hiking with your computer to know your computer better. All you need is Speccy free version. What went well?1. While CPUz only give you the hardware information, Speccy g...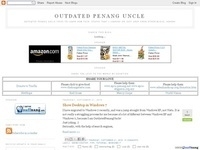 Usually for home users, the best way to fix the problematic Windows is to format the hard disk and re-install everything, all over again. Good that you will get the brand new PC/laptop feel after all steps are down. Bad is too much time wasted.As for...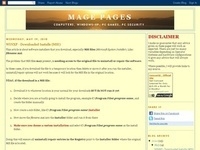 MozBackup (Mozilla Backup) is a utility to backup profile files for Firefox browser or Thunderbird eMail client.(click for better view)Tested at work to import Thunderbird from a WinXP desktop to Win7 desktop, which I had to use because Easy Transfer...