Blog Posts - Winter Dressing Ladies jackets and coats are not only to keep the body warm but also to add style to any outfit women wear. Women have a miscellany of motivations to wear [...] The post Women's Jackets For Every Season – Going Corporate Chic! appeared first on Y... Why women bother about corporate winter dressing ? Because, there's a well-known sacred bond between women and clothes. Women love to doll up and this won't change just because the weather [...] The post Corporate Winter Dressing For Women – W...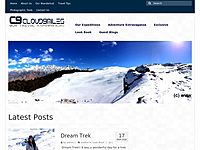 Covered In White "There is nothing in the world more beautiful than the forest clothed to its very hollows in the snow. It is the still ecstasy of nature, wherein every spray, every blade of grass, every spire of reed, … Continued The pos...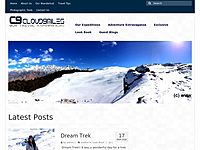 Dash of color in Snow-land   Sometimes I just feel like dressing in a way that is against climate and don't let anything come in my way. When your long awaited dream of seeing the snow becomes a reality than you just … Continued Th...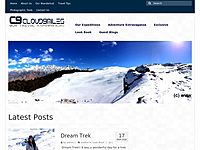 For Those Chilly Days Minimal + Chic : love the mix of whites / off whites and minimum colors. And so the color and style of this sweater. I like pullovers a little longer to wear with skinny jeans, leggings or tights. … Continued The post Fo...

Winter is indeed here. It is tempting to stay indoors all curled up in a blanket but to truly experience the beauty of winter, you need to get out of your comfort zone. And I say this after having implemented it myself. In December, I went to Estes P...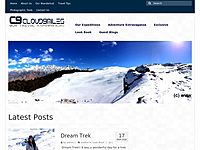 Happy New Year!! Namaste!! Here is my first post of this year. I want to thank each one of you who read and appreciated our blog. Will try and work hard to post the best we can. Have an amazing … Continued The post Happy New Year appeared first...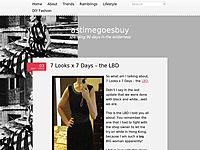 I really debated about calling this post 50 Shades of Grey. For one, I'm not using 50 photos and didn't want to mislead there. And secondly, although I haven't read the books, I understand they can be a bit polarizing.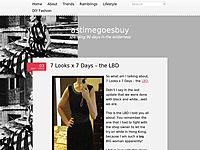 It's still Winter in the Southern Hemisphere, and it's still cold. So I am still living in my winter knits. Sometimes my looks are inspiring and sometimes they are just warm! I put together this collection of photos from other posts just...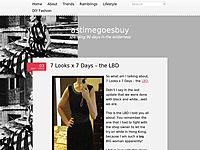 Yes, I know for those of you in the Northern Hemisphere it is the middle of summer but for those of us in the Southern Hemisphere we are well focused on how to look cool while wearing our winter knits. My friends back in the USA think it's all...