Blog Posts - Winvista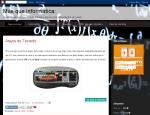 BgInfo es otra de las aplicaciones que nos puede interesar tener instaladas en nuestro PC con Windows. Lo podemos descargar de este Link http://download.sysinternals.com/Files/BgInfo.zipNos da información de nuestro PC que nos puede...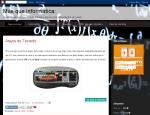 AutoRunsHoy me gustaría presentaros esta utilidad de software para Windows es el AutoRuns, ¿Para que sirve?:Con el podremos ver, gestionar y decidir que programas arrancan en nuestro PC con Windows. al iniciar el sistema, esta es la mas importante...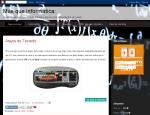 Existeun programa que utilizo mucho y me ayuda mas de lo que parece enpresentaciones y sobre todo cuando doy clases utilizando el ordenador, es elZoomit. Osdejo un vídeo demostrativo de como funciona por que podáis echarleun vistazo, y no dejare de...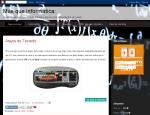 Hola todos este manual es para instalarel Software Libre de edición fotográfica, "GIMP" espero que ossea de utilidad, "recordad que después de la instalaciónnecesitareis un buen manual", un saludo a todos. Feliz navidad y enespecial a Cer...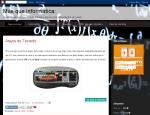 Hoy me gustaría enseñaros un juegolibre y gratuito que funciona con Windows, Linux y Mac. Os dejo lapagina de descarga y un vídeo para que le echéis un vistazo y veáissi os gusta o no, antes de instalar,http://www.xonotic.org/En tiempos de crisi...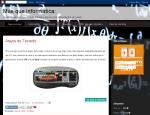 Este error en se debe a que los archivos del DVD no se están grabando bien en el disco duro.Como bien pensareis es fácil, pues si.1º Asegurate de que tu DVD no esta rallado ni tiene defectos físicos. Si no lo ves bien graba otro esto puede ser un...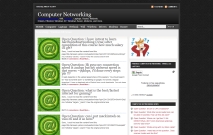 Home >All Categories > Computers & Internet >Computer Networking >Open Question Deepak Member since:March 16, 2010Total points:72 (Level 1)I have a USB 3G stick and I want to use its internet connection over WiFi on my phone and iPod. Is there a way...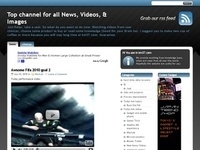 Today performance video This video share by http://www.km37.com READ the full guide: www.fixya.com This video will show you how to make or create iPhone ringtones on your PC (with Windows 7, Vista or XP) using your own songs from iTunes music library...