Blog Posts - Work In London It can be hard to find romance, so where better to meet a likeminded person who you have heaps in common with, than at your workplace in London? Of course the flipside of this idea, is that for those that do indulge in office romances, it can have di...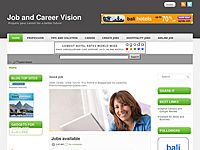 Studying at a university or college and while working abroad is a dream for many students, so getting job experience and extra money to support life abroad. As in Australia, Japan or the United States, then became a student in United Kingdom will als... It's only been a fortnight since we told you about Blue Monday, reportedly the most depressing day of the year. Yet here we find ourselves again chatting to you about the Christmas hangover, the mounting credit bills and the seemingly endless s... If you're travelling in and around London tomorrow (January 20th) you might have a truly colourful day. The third Monday in January, known to some as 'Blue Monday' is said to be the most depressing day of the year – this could... Today we're reviewing one of our most popular aids for those people who wish to commute into London for work, whilst living in either the countryside or a leafy commuter town. The Sunday Telegraph Guide to Commuterland – Finding a home wi...