Blog Posts - Working In Japan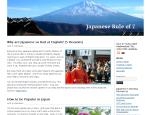 Japan's not expensive—let's just sweep that 1980's-era myth right under the rug. Still, if you want to be a baller in one of the world most amazing cities (i.e. Tokyo), you might want to rethink your grand scheme of selling authentic Chin...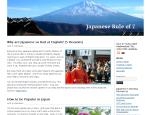 I woke up, and a beautiful geisha was serving me tea. Ah, every day should be like this. "Here is tea," she said in a dream-like Japanese voice. "Here is Ken Seeroi," I replied, "nice to meet you. "You'll like it. Just try a little. "...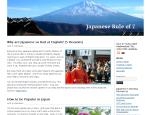 Death is coming for us all. Not to worry though, because I plan to upload myself to iCloud in anticipation of my eventual robot body. Then we'll see who has abs of steel. Heh, you can keep your reverse crunches. In the meantime, since I still need...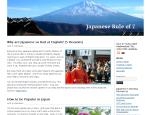 or, How I Became a Japanese Mercenary Last Tuesday around midnight, I found myself in a little Japanese bar, although I had to work Wednesday morning. I have no self control, basically. A couple seats down was a Japanese salaryman, and since the plac...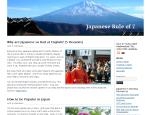 One of the things I like best about English class in Japan is how much Japanese I learn. Like the other day, I was in Nakamura Sensei's class. He's the English teacher in my middle school, and his English is arguably better than mine, since he ac...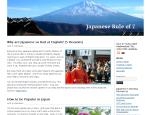 You know, I don't read a lot of websites about Japan, mostly because if I wanted to know something about this place, I'd just roll over in my futon and look out the window. Like, oh there's a guy pushing a cart with a fiery oven full of sweet p...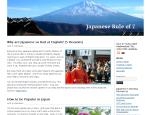 The way I figure it, jobs in Japan fall into seven categories: 1. High-level corporate 2. Technology 3. Sales and Recruiting 4. Teaching English 5. Washing dishes Actually, I had seven in mind, but it was late at night when I started this and then I...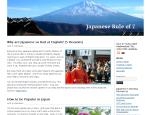 I recently had the opportunity to sit down with Baye McNeil, the man behind the über-popular Japanese website Loco in Yokohama.  At least, I think he was sitting down, since we were talking via Skype.  Anyway, I was.  I've got this new couch,...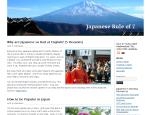 So I'm heading to work early one morning when I happen to glance down and see this little Japanese turtle right in the middle of the road, totally random.  I mean, okay, I couldn't really tell if he was a Japanese turtle or a gaijin turt...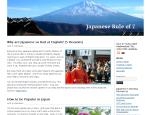 I interviewed to teach English in Japan in a sunny office building in downtown LA, naively believing that Japan needed someone with my unique skill-set and stunning good looks.  But then I'm the kind of dude who watches late-night infomercials...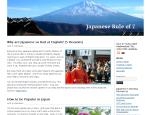 Somehow, things never work out like you think they're gonna.  Take for example, my plan, if you could call it that.  I was working an office job in the U.S., and I concocted this great escape by which I'd run off to Japan and teach Engl...