Blog Posts - Worklife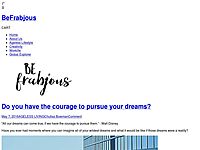 If you have a great idea and a desire to create your own business, but are afraid to take it to the next step: this blog is for you. Being over 50 no longer means that you've passed your prime in terms of entrepreneurship. Your dreams and your...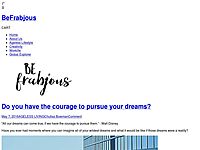 To overcome the biggest barriers that prevent women from starting a business, we must simply begin with a willingness to let go of the fear of the unknown and the need to be right. What if we never had to be right? People always say to me t...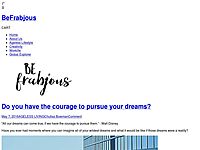 In the previous blog, we explored the biggest barriers that seem to prevent women from starting to create the business they would like to create. This blog looks at the secrets to overcoming these barriers.First, it is important to identify such barr...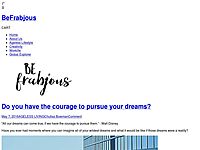 In order to stand out from the crows, you have to be willing to be different and do something different that very few others are choosing to be or do. If you truly want to stand out from the crowd, you've got to get to the point where you don't... How have you balanced your career and education? It was tough to maintain education and career together if you are doing serious photography. However, the main benefit of doing freelance photography is the own control of workflow.  As a student i...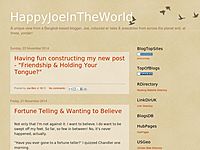 Order my debut novel, "25", right here http://www.amazon.com/dp/B00TWGBHZU ...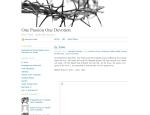 The 15 second kiss experiment. A few weeks back, I met a gentleman at church named Tim. Tim and his wife had been married many years (I can't remember exactly, but it was at least 30) and weathered many trials through their marriage (cancer include...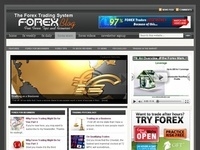 The People's Money: An entrepreneur's cancer diagnosis—and subsequent repudiation of the work-comes-first mentality—is prompting some serious reflection among China's business elite, writes Wei Gu. WSJ.com: World Markets The Str...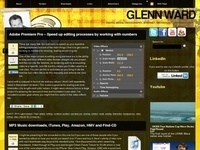 Last year my dedication to my fitness routine took was put to the test! Given a special project at work left me with a travel schedule that would break the routine completely. With over 30 flights in one year and the pressure on at work, you can imag...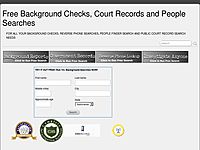 A few find people products I can recommend: Get A Grip On Your Work-life Balance Finding A Good Balance Between Work And Your Personal Life Can Take More Time And Energy Than You Might Have Right Now. Tric Gibson Has Been A Registered Psychologist Fo...
Don't miss any deals, subscribe to DealsSeeker with an email or RSS subscription or follow on Twitter. Part 2 of Rewards Programs For Free Items Click here to read Part 1 of Rewards Programs For Free Items Attenti...
Office Depot gives you 100% back in Worklife Rewards. Read my post "How does Office Depot's Worklife Rewards Work?" for more information on this amazing program. Use your Rewards Certificate for this offer. I have a Certificate for about $63, whic...