Blog Posts - World Cup Theme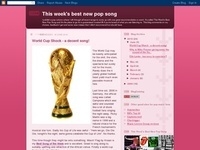 I only publish this now because the lithe Colombian superstar has just nudged a new entry into the list of the Top 5 Shakira songs of all time with the World Cup promoting "Waka Waka". And it's about time I paid tribute to a star who after all:- ha...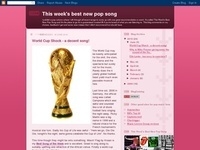 The World Cup may be keenly anticipated for the skill, the stars, the drama and the spectacle but surely not for the music. Rarely does the 4 yearly global football feast yield much even passable musical fare.Last time out, 2006 in Germany, the offic...