Blog Posts - Writing Markets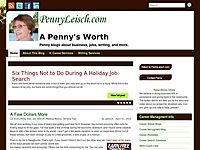 Jump in, do your research, and you'll come off looking like a pro, even though you may be quaking in your boots.

1. 7 Ways a Freelance Writer Can Create Retirement Income2. 5 Harsh Realities of Making a Living Online 3. 4 Ways To Hack Into Your Mind And Become Infinitely More Creative4. The hardest part of blogging5. Six Freelancin...

Overnight Buses, a App based magazine is looking for submissionsTo find out what they are looking for, download the Overnight Buses Travel Magazine App for iPad. There's some great featured essays by award winning travel writers such as Michael Shapi...

1. How to Create a Successful Editorial Calendar2. Tips for Writing Productivity – The Star Freelancer Guide3. How to blog on an iPad4. Branding for Writers: An Essential Step to Building Your Author Platform5. 7 Pages Your...

Travelllll.com, a travel blogging and media news site, is looking for a few good writers to provide content on travel blogging trends and the latest trends, news, and products in the online travel market.What they are looking for... People who a...