Blog Posts - Writing Your Own Story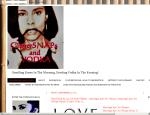 "A mother's womb is technicolor; it gives birth to any kind and character of children." Ethiopian proverb On this day, 38 years ago, a beautiful queen gave birth to baby girl she named Valerie Anne. Knowing her time in the physical world...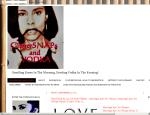 To many times we allow other people to write our story. We try to live the way others think we should live, do what others want us to do, think the way others feel we should think, and act the way others expect us to act. We allow others to...