Blog Posts - Xml Tutorial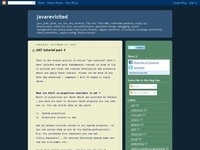 Suppose you have an XML file and you just want to read and display the whole file as String in Java, may be for debugging purpose. If you are wondering how to do that in Java, well there are many ways to read XML as String in Java. You can do it in o...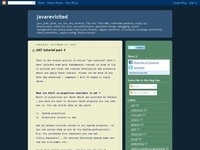 XSLT stands for XML style sheet transformation and it as XML technology used to transform one XML into another XML or HTML format. XML and XSLT interview questions are commonly asked to Java developers, who happen to use XML in there project an...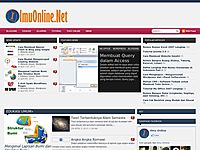 Dalam postingan kali ini saya akan coba share sedikit pengetahuan seputar pengertian XML dan beberapa hal yang membedakan XML dengan HTML. Saya yakin temen-temen master blogger sudah tau dan ndak...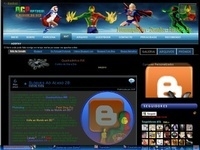 Depois de ler o artigo do Gerenciando Blog sobre links que podem existir num blogue mas que por algum motivo podem já estar desactivados ou desactualizados, resolvi mostrar aqui como eu costumo fazer para corrigir ou pelo menos minimizar esse efeito...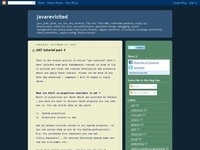 There are several ways to convert XMLGregorianCalendar to Date in Java. You can convert XMLGregorianCalendar to either java.util.Date or java.sql.Date based upon your need. JAXB (Java API/Architecture for XML Bindings) is a popular framework to creat...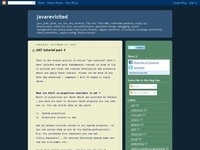 XML binding is a concept of generating Java objects from XML and opposite  i.e. XML documents from Java object. Along with parsing XML documents using DOM and SAX parser, XML binding is a key concept to learn if you are working in a Java application...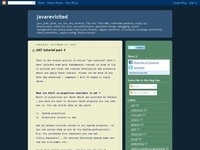 You can use XPathExpression from javax.xml.xpath package to create and execute XPATH expression in Java.  Java API provides javax.xml.xpath  package, which contains classes like Xpath, XpathFactory to work with XPATH and XML documents. By the way t...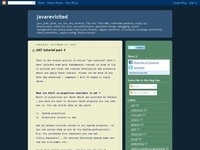 Though most of the time we create and modify properties file using text editor like notepad, word-pad or edit-plus, It's also possible to create and edit properties file from Java program. Log4j.properties, which is used to configure Log4J based lo...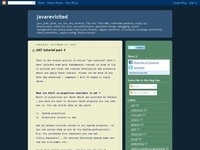 In this XPATH tutorial we will see example of selecting elements based upon its value or attribute value. We will see how to select between two elements based upon value of its child elements or based upon value of its attribute. XPATH is an importan...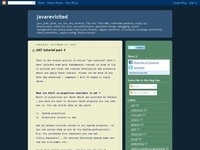 How to replace XML special Characters in Java String There are two approaches to replace XML or HTML special characters from Java String, First,  Write your own function to replace XML special characters or use any open source library which has alr...