Blog Posts - Xuv 500
In March-2016, Mahindra & Mahindra reacting to Supreme Court's ban on the sales of diesel cars with engines of 2.0-litre or more in Delhi NCR, launched the Scorpio and the XUV500 with 1.99-litre diesel engine mated to a manual gearbox. Now...
After Supreme Courts judgement on banning of sale of diesel cars of engine capacity higher than 2.0L in Delhi for a period of 3 months Mahindra and Mahindra is looking forward to launch a petrol variant of its most selling SUV the Scorpio and XUV500.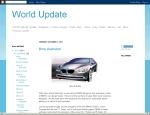 xuv 50024th-Jan-2012: If you are the one who missed to book Mahindra XUV 500 SUV earlier, then the company is back in action to open up Mahindra XUV 500 bookings yet again from 25th January 2012. The top end model Mahindra XUV 500 AWD is excluded...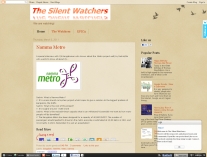 What is a automobile news doing in a tech website? Well just look at it! It looks unbelievably awesome in our eyes. It costs around 11 Lakh rupees. And the features of … wait , you don't really care. You would simply buy this one, simply...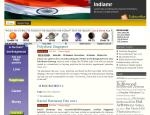 Nissan Sunny 2011 Nissan's all newSedan, Sunny, has been launched and this premium saloon car will be available in petrol model initially.  The diesel model is expected to be launched at January 2012 Auto Expo inNew Delhi.  The new Sunny...