Blog Posts - Yamadori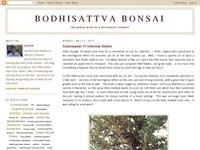 Rather big Azalea that got reclassified as 'bonsai material' last year. I'm enjoying this tree and learning the patterns of Azaleas - if it keeps doing as well as it currently is, it might even turn into something decent one day, with some mind...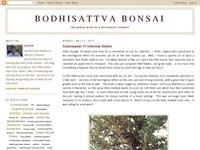 Just a few pictures from the garden - all pre-bonsai material and 'experimental' stages for me. I'm enjoying the learning process! A row of mostly trident maples in 2gal pots - these all have a future in a large forest I'm planning for them. &n...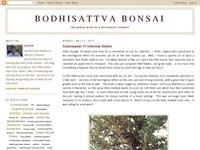 Yesterday I took a stroll along the 'Little River' (Aptly named - except when it rains) that runs behind my home with my friend Aaron. We had in mind to walk along a trail that is maintained by the county beside the river because many trees are...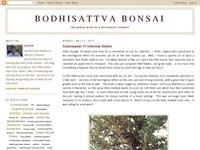 Found a species and a bush that I don't normally see here in the southeast, but I see and hear about all the time from West Coast bonsai'ers. San Jose Juniper! Take a look at what I started with and also where I am now - not sure where...