Blog Posts - Yasuhiro Irie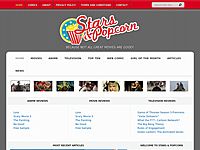 Apparently Japanese teenagers are terrifying. Not going to lie, I really wanted Code: Breaker to be good from the start. After all, it's about High School students with special powers who work as assassins for a mysterious branch of the government.
Now that summer has just started, I am totally updated with the goings-on on Animax. Laughs. You could say, it's really weird, but part of summer is watching lots of anime shows and downloading manga. Yep, just like what I did before. Speaking o...