Blog Posts - Ycdtotv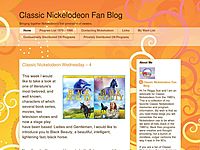 Fame – Joy To The Worldhttps://www.youtube.com/watch?v=RgbtmUlfSEoStray Cats – Stray Cat Strut https://www.youtube.com/watch?v=vEtbfzMLVWUThe Waitresses – Christmas Wrapping https://www.youtube.com/watch?v=B_qck_zNUNkJ. Geils Band – Fre...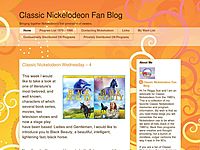 Happy Anniversary Nickelodeon!No foolin' Nickelodeon was launched December 1, 1977; 38 years ago as the Pinwheel Network then relaunched on April 1, 1979; 37 years ago as Nickelodeon. So take a step back in time as The Classic Nickelodeon Fan Blog...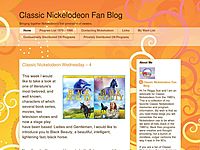 Merry Christmas and Happy Holidays from:A New Beginning For Classic Nickelodeon – Yahoo group, F/B page & groupClassic Nickelodeon Fan BlogClassic Nickelodeon Special Delivery – F/B page & groupRaymond Briggs' The Snowman (1982)https://... You Can't Do That On Television is a Canadian television program that first aired locally in 1979 before ultimately airing internationally in 1981. It primarily featured pre-teen and teenaged actors in a sketch comedy format in which they acted... You Can't Do That On Television was probably my #1 favorite show as a kid. If you grew up watching this show like I did, these videos will be a major nostalgia rush. You Can't Do That On Television 1984 Blooper Reel You Can't Do Tha...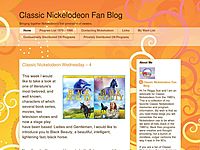 You Know You're Addicted To Classic Nickelodeon When... Hey Yall, I've been thinking about yall lately and realized that I've been so busy with stuff lately that I haven't had a chance to post anything to you and I'd like to apologize for t...