Blog Posts - Yoga India
One morning in Dharamasala, I came to eat breakfast at one of Dharamkot's popular traveller hangouts, Trek and Dine, with two new friends: Idan, an Israeli guy travelling in India, and Manoj, an Indian man who had been giving Idan, some other frien...
This is my fifth day now in India, all of which I've spent in the beachside town of Varkala in Kerala. The journey began on 4th March, when I flew from London via Mumbai to Trivandrum, Kerala, arriving the morning of the 5th. I was treated to a...
As I type this I am sitting on the balcony of Sherin Cottage guesthouse in Kerala, India. It's just gone midday and it's 30 degrees outside, but there is a light breeze so for me the temperature is just perfect. I can hear various different birds...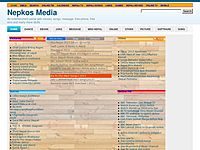 This episode explains the simple and effective ways of retaining a strong and healthy spinal chord through the practice of Makaraasan, Bhujangasan and shalabhaasan. Welcome the www.nepkos.com.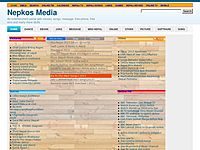 Diabetes is one of the leading causes of death in the world and afflicts the young and the old alike. Diabetes means that the body does not produce or use insulin properly. Genetic factors, obesity,... Welcome the www.nepkos.com.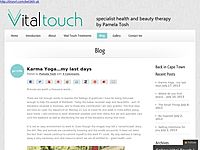 Noise from helicopter engines fill up the sky as rescue efforts continue daily to bring stranded people out of the mountains to safety here in Rishikesh. I'm told lifeless bodies are being washed up along the river banks, some so badly mutilate...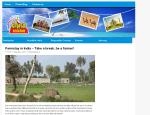 Life today is filled with the perennial pandemonium of a concrete jungle combined with mundane struggles. All this leads to stress and anxiety that permeates deep within us. Each year, hordes of people travel in search of inner peace to … Conti...