Blog Posts - Your Life Uncommon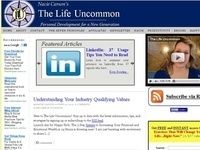 As Uncommoners, it's something we've all known for years, but finally science has proved it – bad jobs negatively affect your mental health. In fact, a job that you are unhappy in has been proven worse for your mental health than be...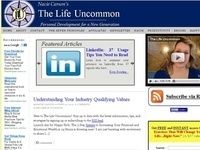 Karen Marrow is a fantastic personal development coach and internet marketer.  Her story about starting her Uncommon Life is great inspiration! -  Nacie It's amazing what a matter of years can do for your life.  Just five short years ago I had a...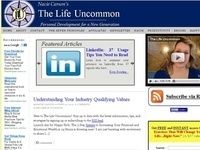 I am fascinated by Darwin – not just because his principles and theories were revolutionary, but because he spent a good deal of his working life sailing around on a boat to fantastic places exploring and discovering new and interesting things&...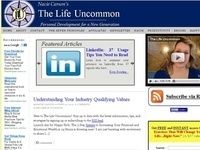 Roberta Chinsky Matuson is the author of the recently released book, Suddenly in Charge: Managing Up, Managing Down, Succeeding All Around – she is a long-time friend of The Life Uncommon, and I hope you'll check out her new book! Today,...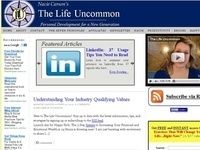 A man walks into a store and says, "I'd like to buy some motivation, please." He is directed to a display where motivation is offered in a range of sizes and colors. The customer chooses the amount of motivation he needs and can aff...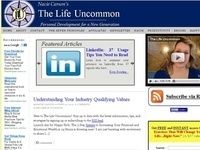 Every life has the potential to be a Life Uncommon. No matter what country you live in, what language you speak, who you love, or what you are passionate about, you have the capacity to live with passion, live with purpose, and live a whole life by d...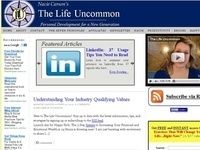 by Ryan Biddulph The worst thing is the best thing to happen to you. My transition into entrepreneurship had its genesis in my being downsized. Some of the most powerful triumphs of my life – working at home full time, growing my team, writing...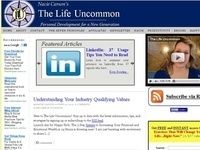 I had the good fortune to go to a Jesuit college.  Now I am not Catholic…and in fact, I wouldn't even say I'm religious.  I consider myself spiritual. I say that I had the good fortune to go to a Jesuit college not for the religio...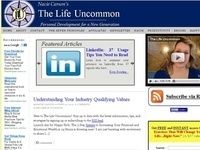 Do You Follow With Purpose? Come clean – how many people or companies do you follow on Twitter that you don't actually care about getting updates from? If you are like many other people out there, the answer will be tens, hundreds, or eve...