Blog Posts - Zong - China Mobile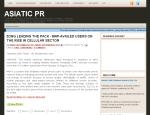 Islamabad, May 04, 2012: 'ZONG UNITED KICKOFF' Football Tournament 2012 was launched on Friday, May 4 to great public excitement, simultaneously in five cities of Pakistan. The tournament is for the selection of 32 young boys who will get trained...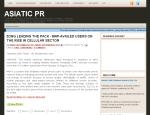 Islamabad, April 21, 2012: ZONG's 'Sab Keh Do Day' previously scheduled for Sunday, April 22, 2012 has been postponed as a mark of respect for the unfortunate victims of yesterday's tragic plane crash in Islamabad. In light of this heart-re...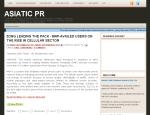 Business Recorder Report: Long viewed as a minnow struggling to swim in the high seas, Zong has finally had its moment of truth. The China Mobiles subsidiary has replaced Warid Telecom and jumped up one notch to become the number four mobile netwo...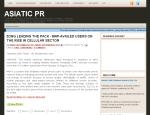 Lahore, March 02, 2012: ZONG, the fastest growing network of Pakistan, enormously widened its subscriber base during the year 2011. The telecom company contributed immensely to the overall growth of the industry as more than 50% of the total number o...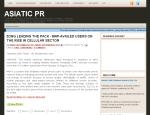 Islamabad - 16 Feb. 2012: ZONG – the fastest growing network of Pakistan has signed a memorandum of understanding with Cybernet – a leading Internet and Data Communication Network Service Provider in Pakistan. These two industry leaders have join...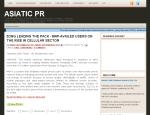 China Mobile Pakistan and Wisecomm have signed an agreement under Customer Entrepreneur Services to provide sales and services to customers. Picture shows Zong's CEO Fan yunjan shaking hand with Shahid Mahmood Bhatti, CEO of Wisecomm.