Adriana_Nathan_Sears Profile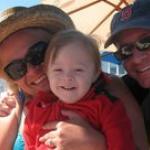 Adriana
Join Date:
2011-07-22
About
I learned from my mistakes and I have become a resilient person. I believe in try my best every day. Is impossible please everyone, but you can LOVE YOURSELF. You have to like yourself to be likable.
At 42 I become a first-time mother. I am having a blast. Being a mother is a wonderful experience and a challenge every day. Is the way is going to be for the rest of my life and I like it. This is my chance to grow and turning in a much better person.
I am being fighting bipolar disorder for long time. After years suffering without understand me and my own behavior I change my approach to my illness. I don't agree with the stigma. Being bipolar doesn't means you are crazy. Bipolar means chemical imbalances in the brain that can result in extreme swings in mood. In result of these moods swings I found myself in highs in lows many times.
I refuse to let this condition bosses me around anymore. I am the boss of my life. Today I understand my illness and I am in control of my life. If I want to accomplish anything I have to be ready to kill a lion a day. I am capable and I am born to be happy.
Blogs Owned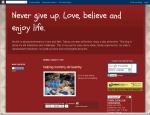 My life is about perseverance, hope and faith. Taking one step at the time, enjoy a day at the time... This blog is about my life milestones and challenges.
Other Tags: life, challanges, food, family milestones, personal
Favorite Blogs (3)