Sarah_Black Profile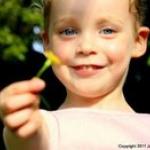 Sarah
Join Date:
2011-08-12
About
I have been married to James since 11 July, 1998. I am a Christian and a WAHP of 5 children. Our children are - Joshua 1998, Nicola 2000, Matthew 2002, Samuel 2004 and Jessica 2007. Between Joshua and Nicola we unfortunately lost a baby to miscarriage at 8 weeks and another one between Matthew and Samuel at around 10 weeks.

In September, 2009, both Samuel and Matthew were diagnosed with ASD – Matthew with Mild Autism and ADHD; and Samuel with Asperger. As you can imagine life is very full on. I believe that I also have Un-diagnosed ASD. This makes life interesting when trying to manage a house hold full of children. I find I get very focused on certain projects and everything else I loose interest in. Its all or nothing.

I am now very interested in trying to learn how to manage living with ASD and how it works in my life and my children's lives. I am also interested in trying to make the school system work better for both children and parents.

I actually started blogging in 2010 by doing a craft blog – Jamarah Crafty Creations. At around this time I was right into sewing, going to op shops, getting pillow cases and turning them into girls dress's.

I was inspired to do this after finding some really great tutorials on blogs. Thus this was my first taste of blogging. I had often heard about blogging and never really understood the whole concept of blogging. But once I started going from blog to blog I found some really great information and great resources for anything and everything you could name of.

Due to my ADD though something will happen, I think it was that fact that it was hard to actually sew with the kids around and because I become very focused I ended up having to stop. I have now lost my interest in it. That is not to say that I won't eventually get back into it but it seems that I can only focus on one thing at the time. So now I am focused on doing this blog and learning all I can about HTML and css and getting things to how I like them. It is like learning a new language.

My aim with this blog and site is as I find the information is to share it with others in such a way that it is easy to read and understand.
Blogs Owned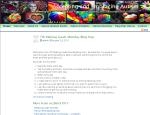 A blog about Autism Spectrum Disorder, learning and sharing about the experiences of living with.. Autism Spectrum Disorder. It contains day to day stories about life, as well as a growing directory.. of resources and links to useful information.
Other Tags: Autism, Parenting, Family, Special Needs, Mental Health
Favorite Blogs (5)