MinimalistRunnr Profile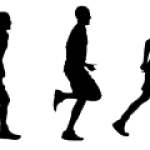 Nicholas Pang
Join Date:
2011-09-22
About
For heel to toe runners, you will find minimalist running shoes to help you be a better runner – avoiding injuries and having a better running form. And go from heel to toe to forefoot and midfoot strikes only.

For those who cannot run with traditional running shoes (like myself) because of plantar fasciitis or heel injuries, running with minimalist running shoes and changing your running form is the ONLY way to be ABLE to run AGAIN.

For those into barefoot running, try minimalist running shoes before going bare! Remember, walk before you run – do it slow and easy.
Blogs Owned