Bob_Price Profile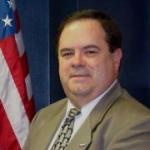 Bob Price
Join Date:
2011-10-23
About
Bob Price serves in US Border Watch, a civilian volunteer border security organization, as Political Liaison Director. He has been with USBW for over four years. He is a US Air Force veteran, having served overseas as an electronic countermeasures technician on the F-111F at RAF Lakenheath during the Cold War and is a former Lt. Col. from the US Air Force Auxiliary, Civil Air Patrol where he served in command, public relations, emergency services and youth education capacities.


In the world of politics, Mr. Price has been active GOP campaign worker beginning in 1972 in Rockport, Texas at a time when there were VERY few Republicans in South Texas. He has worked for numerous candidates and consults with elected officials on a regular basis. He has served as an Election Judge in Harris County for many years. At TexasGOPVote.com he continues his political writing that began as a hobby several years ago and has recently begun public speaking on the topics of Border Security, Immigration Reform and an over-reaching, ever expanding government. He frequently has appeared on television and radio news on the topics of Border Security and Illegal Immigration.

In corporate life, Mr. Price serves as vice president of Novum Solutions, Inc; a Houston based manufacturing company best known for its Blue Wonder Gun Care Products and Novum APR Advanced Pain Relief brands. Novum also manufactures private label product for Connecticut Valley Arms, Bass Assassin Fishing Lures and Point Blank Body Armor.


Mr. Price has 1 daughter, two grand‐children and 5 step‐children. He attended Blinn College in Brenham Texas and the University of Maryland, majoring in business management. He is a member of Unity Church of Christianity in Houston, Texas.

Blogs Owned